This is something I have written about for sometime in several articles here. It is a concept that may be hard for Americans to grasp if all you have ever experienced is the American system. DO you feel isolated. Do you feel alone. Is the experience of going out to bars and drinking as the only social interaction starting to seem old and alien to you? Do the incessant TV panels at the social places all playing sports seem odd? The truth is NEO you are a slave. This whole system is a grid designed to keep us weak and alone. The slave grid is personified by sports. And where there are TV screens there is mind control. The sports bar is the epitome of total control – beer and libations to dull the mind and stupid fake allegiance combat to steal our male sense of community spirit and agression into a common collective. But it's far worse than even that.
One part of the American plan is to lack common spaces. One reason Hitler was able to come to power is that he used the beer gardens, open public spaces that can seat thousands, as community gathering points. In America we have no common squares. The few ones we do are like prisons. Look at the hundred million dollar renovation of Union square in San Francisco. A cold concrete block surrounded on all sides by noisy traffic. On each park bench – bars to prevent people from sleeping (or even sitting if you have a big butt!).
This is what they built with 100 million dollars – a concrete horror surrounded on all sides with traffic and car exhaust. In supposedly the most beautiful city in America:

The place is sterile and concrete – the marker of a slave government like the horrific buildings of fascist Spain.
Let's look at the horrors in America designed to pass for public space which are in fact ghettos designed to keep people away.
Pershing Square Los Angeles
Union Square San Francisco

Note the "Bum Blockers" on the benches, which also means people who eat doughnuts can't sit there either
Hillsborough Blvd in Tampa

These horrors resemble the horrific dead town squares of communist china. Like Tienamen Square

In Shanghai, People's Square is the Winner – They Allow NO People to Enter!

Now what does a real gathering square look like?> Do you even conceive how much you have been deprived? How about….
Siena, worlds most beautiful town square
The secret of Siena? It is a town square in a sea shell design, with sections of gentle sloping grounds perfect for sitting and picnicking like a hill or a small ampitheater. The view forces you to look upon the grand town hall and torre della mangia (named after the watchman who was always eating delicious siena proscuitto sandwiches as he marched up and own the thousand steps). It is not just the square. The tall buildings have eating and relaxing places in front of them… and narrow arched corridors leading to the street behind. The street behind is a up and down hilly winding street narrow with three story buildings on each side and shops all along. So you always enter the square from darkness, from narrowness, and then… it blooms, opening up before you in a spectacular brightness. Even the fountain has been designed to water pidgeons and provide them a safe perch. Siena is the greatest design of the human mind on earth.

Barcharch in Germany… and a million other german towns..

like Romerberg Germany….

Florence Palazzo Vecchio Square

Rome – Piazza Del Popolo

Prague – Old Town Square
(and the worlds most amazing clock tower – search youtube)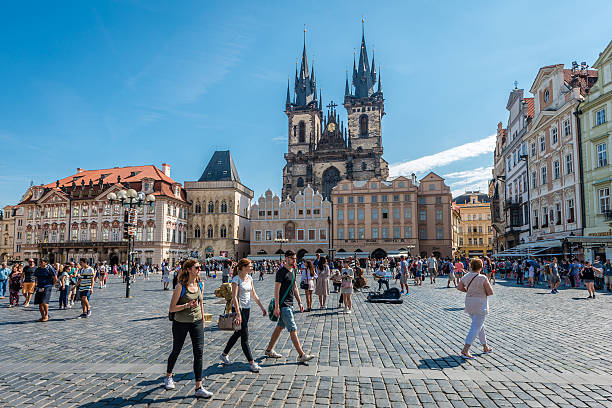 Vienna Downtown Walking Streets

Milan via Dante

Milan Galleria Vittoria Emanuelle (yes outside!)

Amsterdam Damm Square

Bruges Market Square

Barcelona – La Rambla Walking Street (no cars!!!)

Riga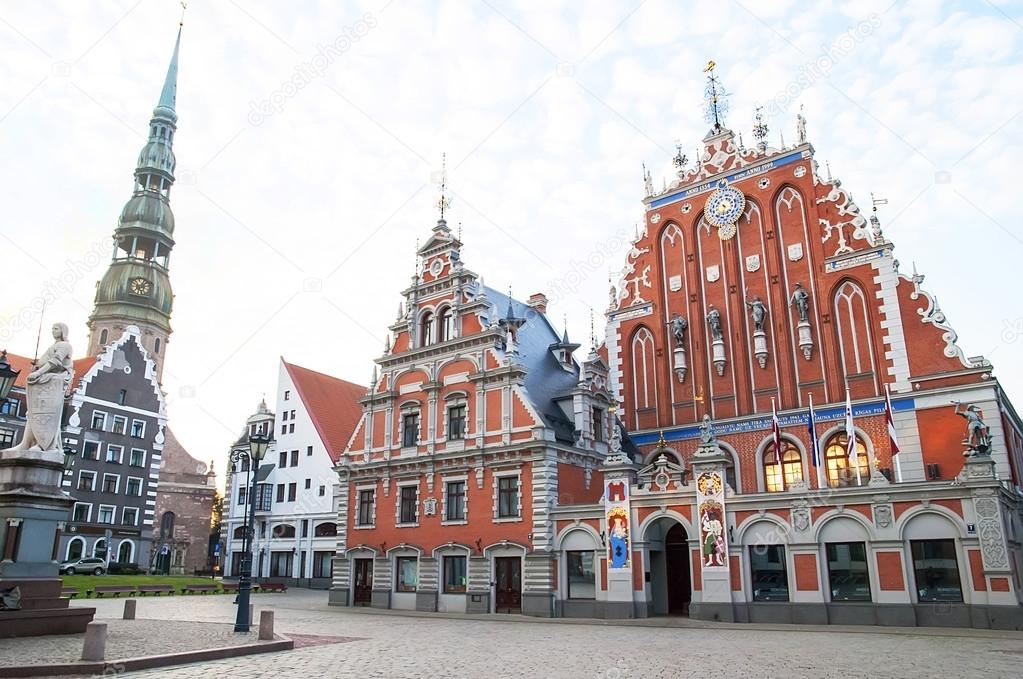 So I ask.. why can't America do without the CARS EVERYWHERE! Why? Because all that noise and smog keeps people busy shuffling and restless.
But it is not simply the squares. In these cities for the people the bars are outside bringing people and the walkers by and the views together and THESE PLACES HAVE SNOWY COLD WINTERS! Here is a Brugean example of what I speak:

The truth is neo you are a slave and your slave cities are designed to have no public spaces for you to gather and relax and unwind, only an endless barrage of bleak concrete and cars. The ugly bars you must enter are usually small and crampt. There is no space for the masses to gather and arise and revolt. It is all part of the design of the secret slave grid in America.
But there is an economic side to ugly-ness as well because without beautiful town squares there ARE NO TOURISTS and their TOURIST MONEY which is much of the economy of Europe and LITTLE of the Economy of America. San Francisco is the number one tourist city and thats because of the hills and neighborhoods, and the natural beauty of the bay and islands and of course that one beautiful bridge built by WHITE america before the nation went to hell. But can you even conceive of the tourist dollars if ONE AMERICAN CITY built a proper town square. With a public market, a christmas market, a watch tower, a grand town hall in marble and columns? Terraced arches covering wide pedestrian walkways? But there is no money for such things, the corrupt beaurocrats have stuffed their own pockets and the evil armies of gimme gimme gimme blacks and browns have stuffed their pockets with section 8 free housing and free medical care and free everything. There is simply nothing left to build the grand town squares it was all taken away by multiculturalism, endless wars, and the horrors of our enslavement to the private Federal Reserve Incorporated – the private rich european families who own the right to print our money.
I leave you with this thesis: As America Becomes Africanized And Mexicanized Our Cities Resemble the Downtrodden Bleak Cities of Africa and South America. Look at the list below to see what I mean:
WORLD'S 10 MOST BEAUTIFUL CITIES
1 | VENICE
Among those who've seen it in person, the conclusion is unanimous: Venice is the most beautiful city in the world, and the only one that can truly be described as unique. Each building is a work of art, with their beauty enhanced when reflected on the canals that cross the city. Its magical scenery is fascinating and breathtaking at first sight, evoking the feeling of entering the setting of a real-life fairy tale. It's perhaps even unfair to all other cities to call Venice a city, as it is a place unlike any other, that no other can compare to, or ever be like.
2 | PARIS
The Seine and the bridges that cross it, the grand boulevards, the monumental squares, the magnificent monuments, the charming streets of Montmartre — these images of Paris confirm that it is indeed the most elegant and sophisticated of all cities. It has inspired practically every major world capital, with every city claiming its own Champs-Elysèes, and Place des Vosges becoming the prototype of residential squares throughout Europe. Sit at an outdoor café table or go on a boat tour of the Seine and see it all romantically flash before your eyes.
3 | PRAGUE
It is known as the city of the thousand spires because of its profusion of grand, beautifully-preserved historical monuments dating from practically every period in history. Those spires are best admired from the bridges that cross the Vltava River, especially from the magnificent Charles Bridge, or standing in the stunningly beautiful Old Town Square. Add the atmospheric alleyways and cobbled streets that lead to it, and you know that few other cities delight the senses as much as Prague.
4 | LISBON
Magnificently sited on a series of hills running down to the grand Tagus River, Lisbon is one of the world's most scenic cities. Beautiful unexpected views are found at every turn down its colorful, picturesque streets, and especially from strategically-placed viewpoints or terraces at the top of each hill. The city has an unpolished, seductive appearance; an effortless beauty with captivating details such as cobbled designs, tiled façades, and pastel-colored buildings blending together to give it a singular atmosphere now lost in so many other cities. In such a stunning place, it's no wonder that many of the world's great explorers questioned what other beauties lied beyond the horizon when they departed from here in the 15th century.
5 | RIO DE JANEIRO
There are those who say God created the world in six days and devoted a seventh to Rio. The city is indeed blessed with one of the most stunning settings in the world, making it the most naturally beautiful city in the world. Even if it was deserted of buildings and population, anyone standing at the top of the famous Sugar loaf Mountain or by the Corcovado statue would see one of the world's most beautiful landscapes. Green, tropical luxuriance mixes with the blue of the ocean and the brightness of the sand at the beaches, proving that this is indeed "the marvelous city" as locals call it.
6 | AMSTERDAM
Each of the thousands of buildings that line Amsterdam's main canals can be classified as a monument, beautifully kept as apartments, offices, cafés, restaurants, and even brothels. All together they form an aesthetic uniformity that make the city one of the most charming in the world, a stunning place of bridges and bikes crossing canals, picturesque cobbled streets, and strikingly elegant architecture.
7 | FLORENCE
Florence is synonymous with the Italian Renaissance, known for the artistic heritage in its palaces and museum collections. Yet with all the beauty both inside and outside its palazzi's walls, it is the city as a whole that impresses the most. See it from Piazzale Michelangelo, a 19th century terrace overlooking the entire city, and you'll be looking at one of the most storybook-perfect cityscapes. You'll see its unspoiled skyline, the towers and domes of the heart of the city, its bridges, the hills in the distance, and the magnificent Duomo standing in the middle of it all. Few other places in the world will leave you as awestruck.
8 | ROME
The city standing on seven hills by the Tiber River is a treasure-trove of monuments among some of the most beautiful squares and classical architecture in the world. Because everyone visits Rome for its landmarks, its picturesque streets are often overlooked, such as those of the Trastevere district, filled with charming lanes, faded palazzi, and lovely homes decorated with flower boxes. It is on streets like those that Rome proves itself to really be eternal.
9 | BUDAPEST
Split in two by the Danube River, Budapest is the result of the merging of three cities. Buda is the hill with the royal palace and an old town filled with baroque and gothic monuments looking over the mostly-19th century Pest, crossed by broad avenues lined with elegant neo-renaissance buildings. Admire its setting and remarkable architecture (including the stunning Parliament Building) from the monumental Chain Bridge, and step into the old town for some of the most romantic lanes you'll ever stroll through.
10 | BRUGES
It's a small city, in a small country, hardly a metropolis, but huge on beauty. It's one of the world's best preserved medieval cities, filled with gothic and baroque monuments surrounded by an oval canal and extraordinarily romantic cobbled lanes. It's no wonder that it is one of Europe's most visited cities, helped by its location in the very center of the continent. It's an unmissable destination when in Brussels, and easily accessible from anywhere in central Europe. Its combination of gorgeous architecture and pretty, peaceful spots crisscrossed by canals make it one of the most magical sites to be experienced in the world.
WORLD'S 10 MOST UGLY CITIES
We've made the list of the world's 10 most beautiful cities, now we present the ten ugliest. There may be countless ugly small and medium-sized cities around the world, but these are the ten least attractive of the world's capitals and major cities. If you live in any of these places, you'll surely disagree, but here is our unbiased list:
1 | GUATEMALA CITY, GUATEMALA
This fumes-and-crime-filled city is the capital of an otherwise beautiful country. It looks more like a slum than a capital city, with most buildings appearing on the verge of collapse.
2 | MEXICO CITY, MEXICO
It's currently known as one of the world's most dangerous cities, but even if it was a safe haven, it still would not be a very inviting city. It's one of the world's most polluted and there isn't much to look at.
3 | AMMAN, JORDAN
The capital of the country with one of the world's most fascinating historical sites (magical Petra) should simply be an arrival and departure point on your travel itinerary. Unless you enjoy dirty, chaotic streets and ugly buildings looking like they're crumbling on top of each other.
4 | CARACAS, VENEZUELA
Venezuela is known for its extraordinary success at international beauty pageants and Venezuelan women are famous for their plastic surgery-enhanced bodies, but the country's capital sure is no beauty. Not only is it surrounded by shantytowns, its most central districts seem devoid of planning and style.
5 | LUANDA, ANGOLA
It's undergoing a spectacular boom as the capital of Africa's recent economic success story, but let's hope the new development creates something more attractive than what we see now: ugly apartment buildings dotting the skyline of what incredibly is the world's most expensive city.
6 | CHISINAU, MOLDOVA
Moldova's capital is an eyesore. It's an industrial city mostly made up of very ugly Soviet-style apartment buildings, most of them decaying (and not very clean either). There are many unattractive Soviet-era cities in Eastern Europe, but we expect more from a capital.
7 | HOUSTON, USA
Houston, we have a problem: You're ugly. This is the United States' fourth largest city when it comes to population, but the attraction sure isn't scenery. There are many other ugly American cities (let's face it — American metropolises aren't exactly beauties: Atlanta, Cleveland…), but this one should win the title of ugliest of them all, with a large impoverished and homeless population (close to one in five families live below the poverty line) and a cityscape with no formal zoning regulations.
8 | DETROIT, USA
Here's the ugly truth: Detroit is ugly. Not just aesthetically but also in quality of life, which explains why it lost a quarter of its population in a decade. One of the highest crime rates in the country may have contributed to that, but this is also a dirty, rundown city mostly made up of brick, concrete and glass. Not pretty.
9 | SÃO PAULO, BRAZIL
Nature seems to have concentrated all of its efforts on Rio and completely forgotten Brazil's other big metropolis. São Paulo may be one of the world's most exciting cities when it comes to dining and shopping, but there's no question that it's one big ugly concrete jungle.
10 | LOS ANGELES, USA
A city known for its congested highways is enough to make it unattractive, but then there isn't much to look at walking down the street either (if anyone actually walks — this is one of the world's least pedestrian-friendly cities). Despite the allure of Hollywood and the beaches nearby, Los Angeles is simply not the prettiest place on Earth. As one of the world's most famous cities there is no excuse for lack of beautification year after year.
nb: don't ask me but I thought most of the African cities are the ugliest includig dar es salaam, mbeya and mwanza but they are not on the list this is according to a google search I did