More and more American men are killing themselves. Maybe if our government and schools were not 100% anti male profemale and communist, importing millions of illegal savages sucking up welfare resources and H-1B fake degreed Indians well… that might be just a wee bit stressful. This horrible article below constantly stresses FEMALE suicide rates even though the male rates are FOUR TIMES HIGHER.
————-
US suicide rate soars to 30-year high in growing epidemic across America
Rate among women and girls increases more quickly than among men, yet males continued to account for the majority of deaths, according to a new report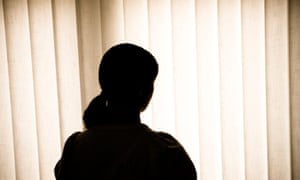 US suicides have reached their highest peak in 30 years, with middle-aged Americans making up the largest part of the growing epidemic, according to new federal data.
A report published on Friday by the National Center for Health Statistics found that between 1999 and 2014, the largest increases in suicide were seen among middle-aged men and women 45 to 64 years old, and girls 10 to 14 years old. Older Americans, aged 75 and over, were the only group to see a decline in suicides during the same period.
The suicide rate among women increased more quickly than among men. But men continued to account for the vast majority of deaths in 2014, the latest year for which data is available. The suicide rate among men was 20.7 per 100,000, compared to 5.8 per 100,000 among women.
This new suicide data underpins recent studies that showed a decline in life expectancy among middle-aged, white Americans – especially women. Such studies attributed the increasing death rate to drug and alcohol misuse, as well as suicide. However, the NCHS data did not analyze racial and ethnic differences in suicide.
"We wanted to highlight the growing problem of suicide in America," said Sally Curtin, lead author on the NCHS report. "Deaths are just the tip of the iceberg. Many more incidents end up as hospitalizations and ER visits."