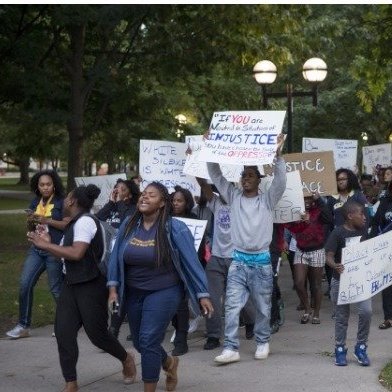 UMNA  students demand no-blacks-allowed space to plot 'social justice' activism
The demand is one of several lodged by "Students4Justice," who this month ratcheted up campus demonstrations to pressure administrators to cave, complaining in a newly launched petition that President Mark Sanders has snubbed their demands.
"They are only here because of their skin color, they are violent disrupting rapists and we need a safe space away from these degenerate low IQ blacks" said student body president Melissa Cumsworth.
"I can't concentrate in class they make so much noise squealing like babboons. We need white only classrooms so we can study and learn again" said Sandy Smith head of the White Safe Spaces movement.