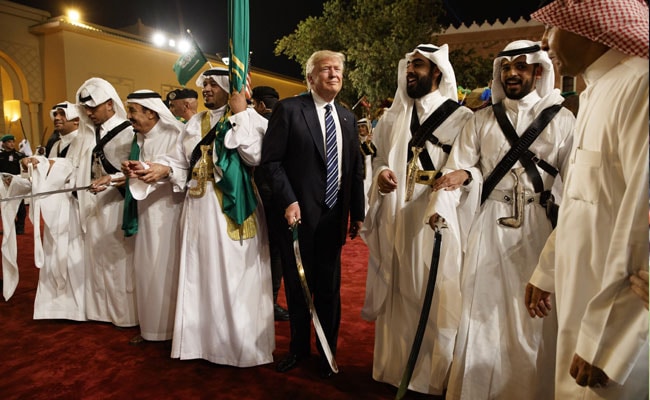 Somehow Trump's big 9 day trip seemed to have to bad photo ops, like his infamous dancing with swords (was Trump's the biggest?) and the weird glowing globe. The last time they honored a US president was Bush, remember Obama got no sword dance. This is actually a big deal. The media has skipped over it, but in reality getting a sword dance isn't easy. You have to offer up your first born (Ivanka?) and well let's just say that King Salaman wasn't used to being denied. Still it's a positive showing for Trump without serious gaffs, he looked presidential for the most part, and that's important. Respect for Trump is another thing that the American Fake Press could use a few lessons on.
Surprisingly, with Kushner out of the white house for a few days, the leaks stopped. Coincidence? Oh Jared say it isn't so!
Meanwhile, the special prosecutor digs and digs for a russian connection. Uhm yah good luck with that one.