The reason Antifa is so angry – they are the Ugly people.  The skinny guys and the hippo women. The wusses.  The pathetic pale skinned hippies. They don't cover their faces to conceal their identity, they are concealing zits and bad noses.
and how do we know they are dumb? Have you tried talking to them? They can't speak! So they just chant dopey things. What are the issues? They haven't a clue!
That's a black woman in that wheel chair, too fat to walk. Wait, why does she have a beard. Wha What? Well it turns out a lot of women are "empowered" by taking testosterone.  Thats some scary shit.
But they do know, that by dressing in black and carrying pepper spray and clubs, they can swarm 50 on one, cutting off a person, and then hammer fist them on the back of the head because well… they had no fathers to teach them how to punch. Their diet of cheetos and diet coke doesn't exactly grow popeye supermen either.
This leftist trigger whale was captured at a Milo talk. Jesus tits what the happened is this supposed to be a female? They are angry because they are so ugly. It's just undeniable.
What to do about them? What we always did with the losers, we just don't go to their lame parties. And what if they show up uninvited to ours? You get the football team to teach them a solid.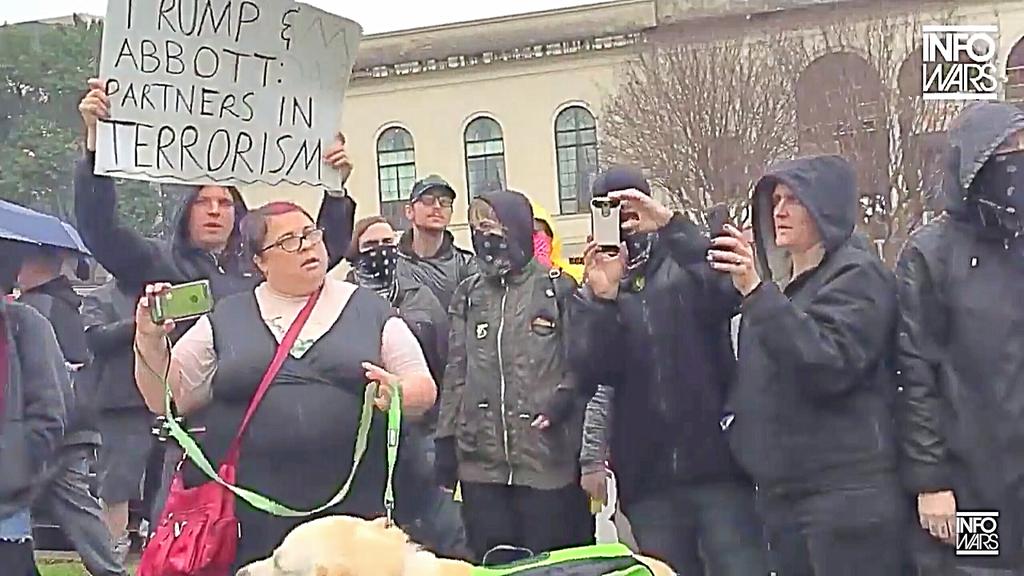 No, Antifa has always been with us – large marge, pimple face, frog face, and susie the looser – we've known them since the 9th grade. We moved on and got careers, jobs, created things, but they just sat in their moms basement hating the world that left them behind.
So whether its a jig female with 2′ high hair that looks like something I pull out of the vacuum cleaner after cleaning up the cat hair, or the guy whose legs are so skinny Harvey would have blown him out to sea, or the short haired dyke covered in tattoos who couldn't get a date to the prom – in the end we just can't forget who they are. They are the Gibs-Me-that, the government dependent, disability because I think I'm an adult baby retards.  We only have to tell them who they are and they go home in shame.