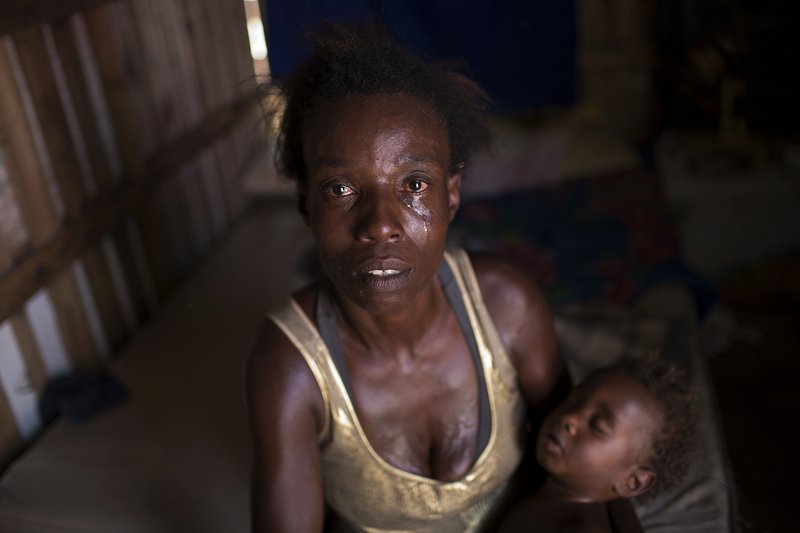 RIO DE JANEIRO (AP) — When Leticia Miranda had a job selling newspapers on the streets, she earned about $160 a month, just enough to pay for a tiny apartment she shared with her 8-year-old son in a poor neighborhood of Rio de Janeiro.
When she lost her job about six months ago amid Brazil's worst economic crisis in decades, Miranda had no choice but to move to an abandoned building where several hundred people were already living. All of her possessions — a bed, a fridge, a stove and some clothes — have been jammed into a small room that like all the others in the building has windows with no glass. Residents bathe in large garbage cans filled with water and do their best to live with the stench of mountains of trash and rummaging pigs in the center of the building.
An Associated Press review of Bolsa Familia data found coverage declined 4 percentage points between May 2016, when Temer became acting president, and May of this year. Part of that may be due to a crackdown on alleged fraud that started late last year. Temer's administration announced it had found "irregularities" in the records of 1.1 million recipients — about 8 percent of the 14 million people who receive the benefit. The infractions ranged from fraud to families that were earning above $150 a month, the cutoff to receive the benefit.
"The government shouldn't lose focus on the priority" of keeping people out of poverty, said Skoufias, adding that Bolsa Familia represented only about 0.5 percent of Brazil's gross domestic product and the government should be looking to allocate more, not fewer, resources to it.
Still, any discussion of increased spending is likely doomed in Congress, where a spending cap was passed earlier this year and Temer is pushing to make large cuts to the pension system. The fiscal situation is even worse for many states, including Rio.
A year after hosting the 2016 Summer Olympics, Rio is so broke that thousands of public workers are not being paid, or are being paid late in installments. Many budget items, from garbage collection to a community policing program, have been sharply reduced.