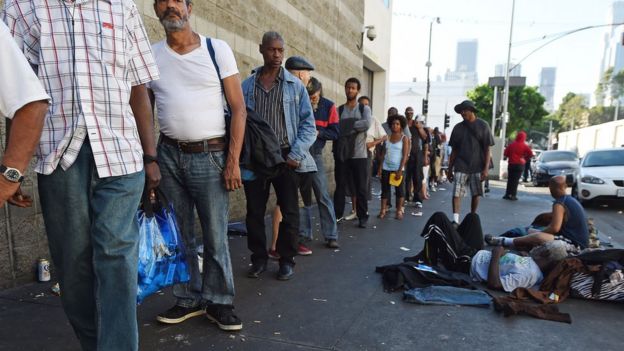 "First the Women, then the Whiskey" – Scatman Crothers
First the Metro Line, then the great unwashed. Descending on the 100 million dollar beach homes of Malibu. Oh the outrage.
After the Metro's Expo Line opened to Santa Monica last year, neighbors began complaining of mentally ill and rough-looking characters camping at the beach and hanging out near schools.

"A homeless person was taking a shower in the girls locker room in middle school — that wasn't real good," said Gary Peterson, a retired developer and hotelier who quit the church's board of trustees over the meal issue. "Providing dinner is a nice thing to do and a good thing, but it's the location."
Some homeless people believed residents were reacting against an influx of African Americans from Santa Monica and downtown Los Angeles. Malibu is 90% white.