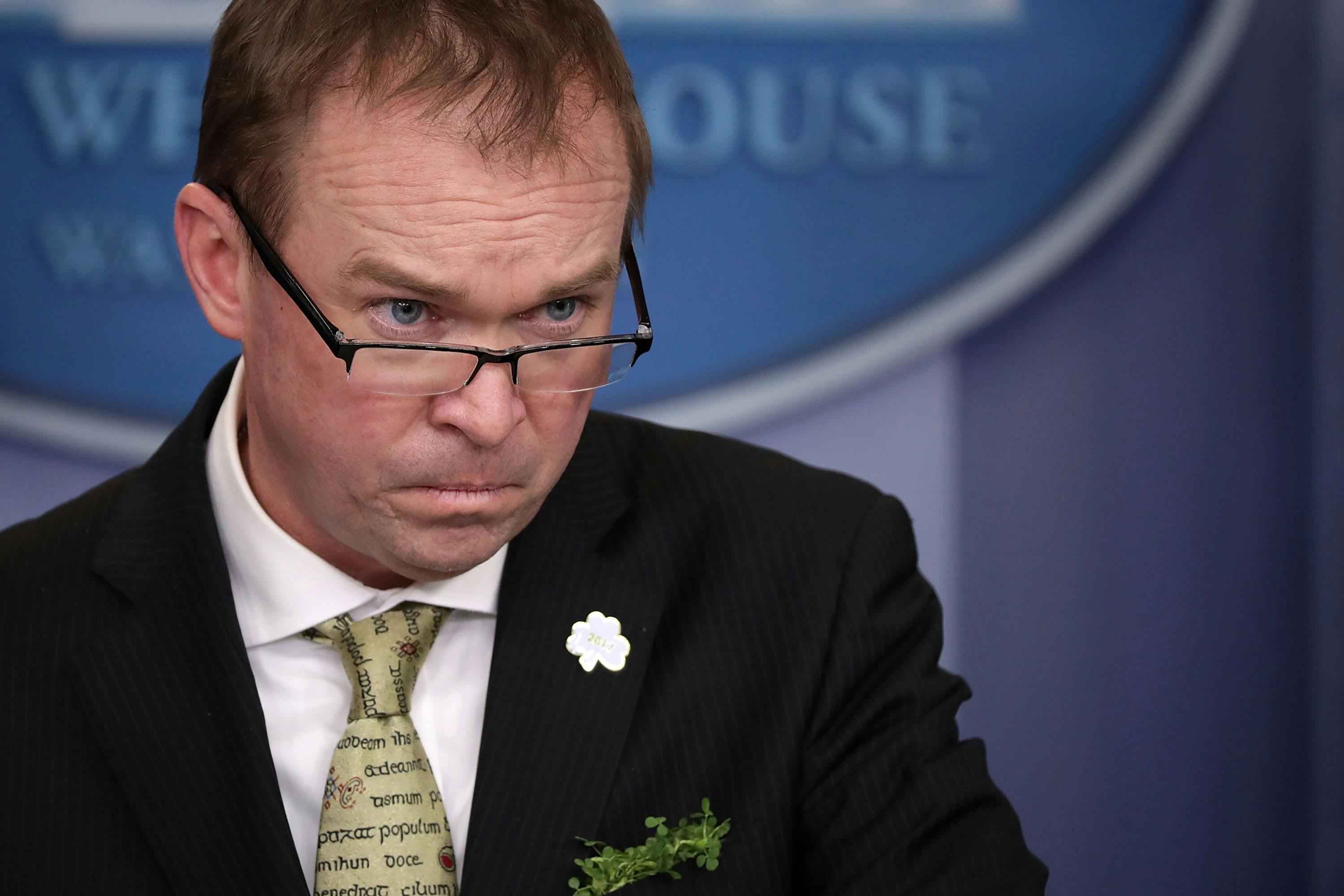 The reins of the CFPB were handed over to Trump appointee Mick Mulvaney last week following the resignation of Director Richard Cordray, but not before Deputy Director Leandra English's unsuccessful attempt to block Mulvaney's appointment in a complaint filed against Trump and Mulvaley in a DC court.
He found a den of thievery and snakes, all huge payola accounts to fund democrats, their advertising, and thuggee operatives to beat up Trump supporters and riot in cities. Finally we find out that it wasn't all Soros money funding the communist and feminazi protests all over Amerikka last summer.
 [The CFPB] Funneled a large portion of the more than $5 billion in penalties collected from defendants to community organizers aligned with Democrats — "a slush fund by another name," said a consultant who worked with CFPB on its Civil Penalty Fund and requested anonymity.
After a Federal judge ruled that Mulvaney is now acting director of the CFPB – his first order of business was to institute a 30-day freeze on all new hiring and regulations.
The Consumer Financial Protection Bureau, or CFPB, has been a total disaster as run by the previous Administrations pick. Financial Institutions have been devastated and unable to properly serve the public. We will bring it back to life!

— Donald J. Trump (@realDonaldTrump) November 25, 2017
Both President Trump and Mick Mulvaney have had strong opinions about the CFPB in the past, with Mulvaney saying "It is a completely unaccountable agency, and I think that's wrong," and adding "If the law allowed this place not to exist, I'd sit down with the president to try to make the case that other agencies can do this job well if not more effectively." Mulvaney also called the agency "a sad, sick joke."
Aside from the $5 billion "slush fund" detailed in the Post, the CFPB has also engaged in the following:
Bounced business owners and industry reps from secret meetings it's held with Democrat operatives, radical civil-rights activists, trial lawyers and other "community advisers," according to a report by the House Financial Services Committee.
Retained GMMB, the liberal advocacy group that created ads for the Obama and Hillary Clinton presidential campaigns, for more than $40 million, making the Democrat shop the sole recipient of CFPB's advertising expenditure, Rubin says.
Met behind closed doors to craft financial regulatory policy with notorious bank shakedown groups who have taken hundreds of thousands of dollars in federal grant money to gin up housing and lending discrimination complaints, which in turn are fed back to CFPB, according to Investor's Business Daily and Judicial Watch.