A Christmas toy giveaway in Detroit, Michigan, devolved into a massive brawl Saturday night, leading to the arrest of one woman, police said.
Police said they arrested a 39-year-old woman for allegedly threatening a 30-year-old woman at knifepoint while inside the building. The 30-year-old victim did not suffer any injuries.
"Dass My Elmo" said the crazy woman pulling a knife while other black women used baseball bats and clubs to drive away competition as they stuffed huge quantities of toys into their sacks in a kind of "reverse santa" move.
Police say the suspect had been accompanied by her two children when the brawl took place.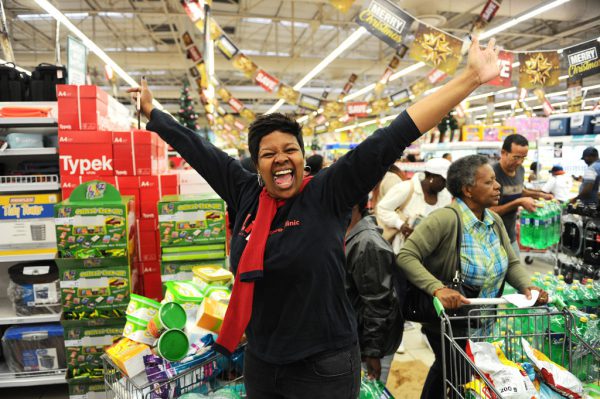 WXYZ reports that the brawl took place at the Tower Center Mall on Detroit's west side Saturday around 7 p.m. after a crowd gathered to attend a toy giveaway for inner-city children.
"Gibs ME DAS TOYS" screamed a crazy 300 pound black woman with fake hair, pounding other women away like a hippo defending its young.