It started as a Seinfeld skit. Kramer found George's sagging man boobs in need of a solution and invented the BRO, a bra for men.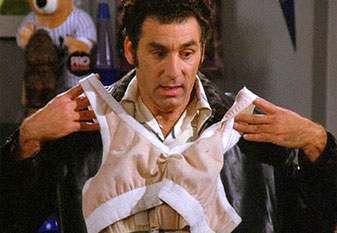 Now some might argue that EL Johnson isn't making the most masculine appearance.  But this is the new way Hollywood dresses. And the style is setting root in Sweden and Germany as well. It's Euro-Bo-Ho.
So thank you Cosmo Kramer, you saw the need, you were ahead of your time.