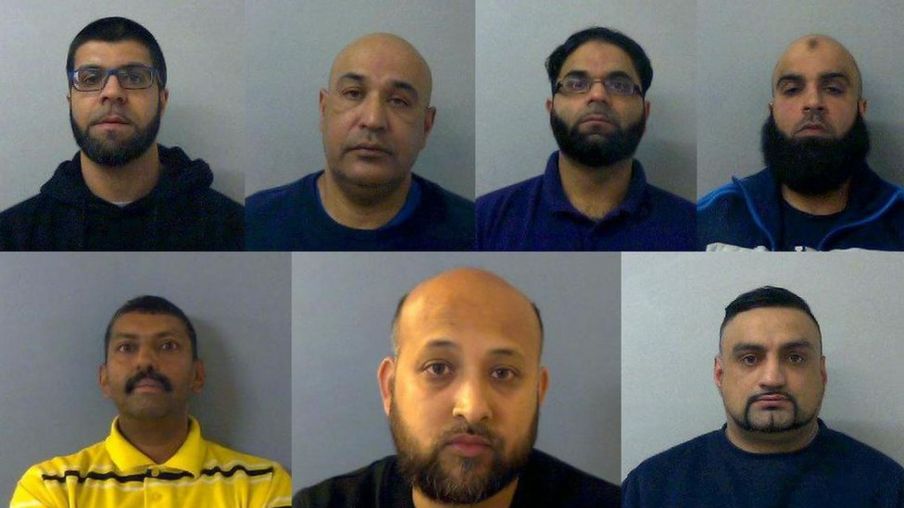 They are hairy. They look swarthy. They are the new Muslim sex groomers. They find little girls and teach them to have sex with strangers for money, of course the gang keeps the money.
Telford was the last one to break, now a new one in Oxford England is making the headlines.
The gang was convicted of more than 20 offences including rape and indecent assault between 1998 and 2005.
"We can't help it, Allah and Muhammed Commanded us to take the girls" said Raheem Muhammed Al-Jiza. "They are too beautiful for us to resist" said Al-Bindi Muhammed Al-Raja.
Prosecutor Oliver Saxby QC said they carried out the "routine, cynical and predatory sexual exploitation" of vulnerable girls who were groomed with alcohol and drugs.
The five victims were aged between 13 and 15 when the offences started. Each girl was raped over a thousand times.
Opening the case at Oxford Crown Court, Mr Saxby said the gang preyed on girls who had a background of problems at home.