Update:
"And now, it appears that Trump can split his anger equally between Mueller and his own handpicked deputy AG, because according to the NYT citing three government officials, Rod J. Rosenstein personally signed off on Monday's F.B.I. decision to raid the office of Michael D. Cohen"
If Rosenstein Survives the month I will be SHOCKED. Trump needs to FIRE Rosenstein STAT and then ORDER MUELLER to issue his final report to Congress within 2 weeks.
———————————-
What crime or pretext was used to convince the FBI to seize documents from Trump's personal lawyer.  Answer – nothing that would justify the action
What the hell does Trump do in this mad mad mad insane situation?
Trump needs to sit down with the Supreme Court. We are in a SEVERE constitutional crisis. Mueller has gone off the rails with full support from a Corrupt Rosenstein and a corrupt FBI. And what will he discuss?
Apparently the warrant came from the US Corruption Team investigating bank fraud related to building a tower in Moscow. But its a pile of poo. Its a biased attack on the president. Violating client-attorney privilege when the president is involved is no small thing. Apparently they seized Cohen's computer and records. Who really knows what is going on.
The remedy.  The remedy is difficult.  Trump needs to remove Mueller, Sessions, and Rosenstein, and probably Wray.  All at once.  And appoint Giuliani as acting director of the DOJ.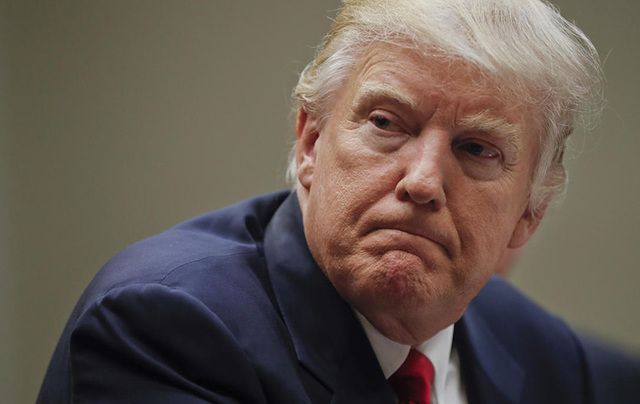 Why?
Mueller has violated attorney client priviledge
Mueller has overstepped his mandate
Collusion is NOT a crime so no special consul should ever have been appointed
The DOJ is refusing to release the documents related to the FISA hearing on Carter Page
The DOJ is refusing to investigate Clinton's deletion of 33,000 emails which were under subpoena.
The DOJ is refusing to charge Clinton for violating security rules with her private email server
The DOJ is refusing to investigate the UNMASKING
The DOJ is refusing to investigate the Uranium One bribery and the decision to approve the decision by people who all knew the bribery existed including Clinton and Comey and Rosenstein
The fact that Rosenstein approved the Carter page surveillance extension
The DOJ is utterly broken.  The inspector general needs to release his report this week. Immediately. And if it does NOT have clear charges, then the whole house needs to be shut down. The entire DOJ needs to be scrapped and started over.
This is why Trump needs to meet with the Supreme Court. Because he needs guidance before doing this. And needs their blessing (which he wont get from tacomayor and chubby man hands kagan).
Do NOT underestimate the gravity of the situation. Mueller going after Trumps attorney for at best is a illegal campaign payment (why would Trump use campaign funds? He's a billionaire!) IS AN ACT OF TREASON AGAINST THE PRESIDENT AND THE NATION.
It is time to arrest MUELLER.  Demand a final report in five days to be presented to congress. And to CHARGE MUELLER for violation of client-attorney priviledge.
Rosenstein needs to be removed for allowing MUELLER to go so far beyond the Russian Collusion fake news mandate.
Sessions needs to be removed for allowing this to go so far with doing nothing, and for refusing to investigate Clinton.
Clean House President Trump. It's now time.