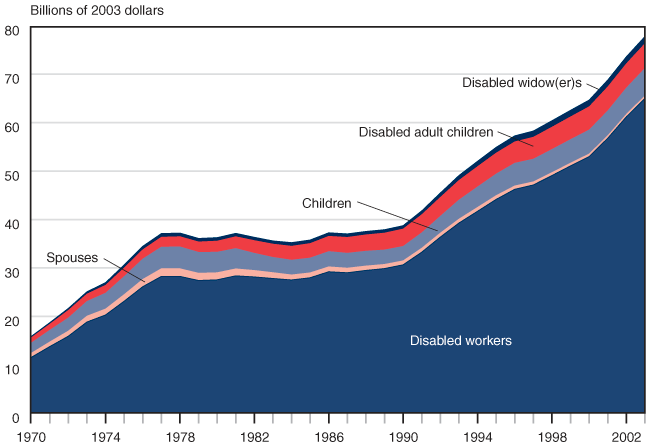 We went negative this year. Social security paid out more to Millenials who are "stressed out dude", illegal alien babies, Octomom's lisping kid, and other disabled people, and the retired Americans who actually worked their whole lives, than the program took in.
The future is bleak. With 48% of the population not in the workforce and that number getting worse every year, Social Security is getting bankrupted.
Wait, Disability doesn't come from the General Fund you say. Well it's not supposed to, there is a seperate tax to fund SSDI on your paycheck. But it's not nearly close to enough. So the General Fund pays to cover.
By 2034, those reserves will be depleted and Social Security will no longer be able to send it its full scheduled benefits, according to the latest annual report by the trustees of Social Security and Medicare released Tuesday.
One odd part of the program is that children get to go on disability as well even though of course kids cannot work, this is used by illegal aliens often to bring in more DollaHs Cha-CHING! Single moms also scam this part of the system. There is the famous case of the Indian woman whos son rolled his eyes and mumbled like a zombie, until they left the office.
But with taxes already at 16.1% to cover this, Americans are taxed out. The only solution is to get these cry babies back to work. Maybe we can start with the adult baby who lives in a crib.