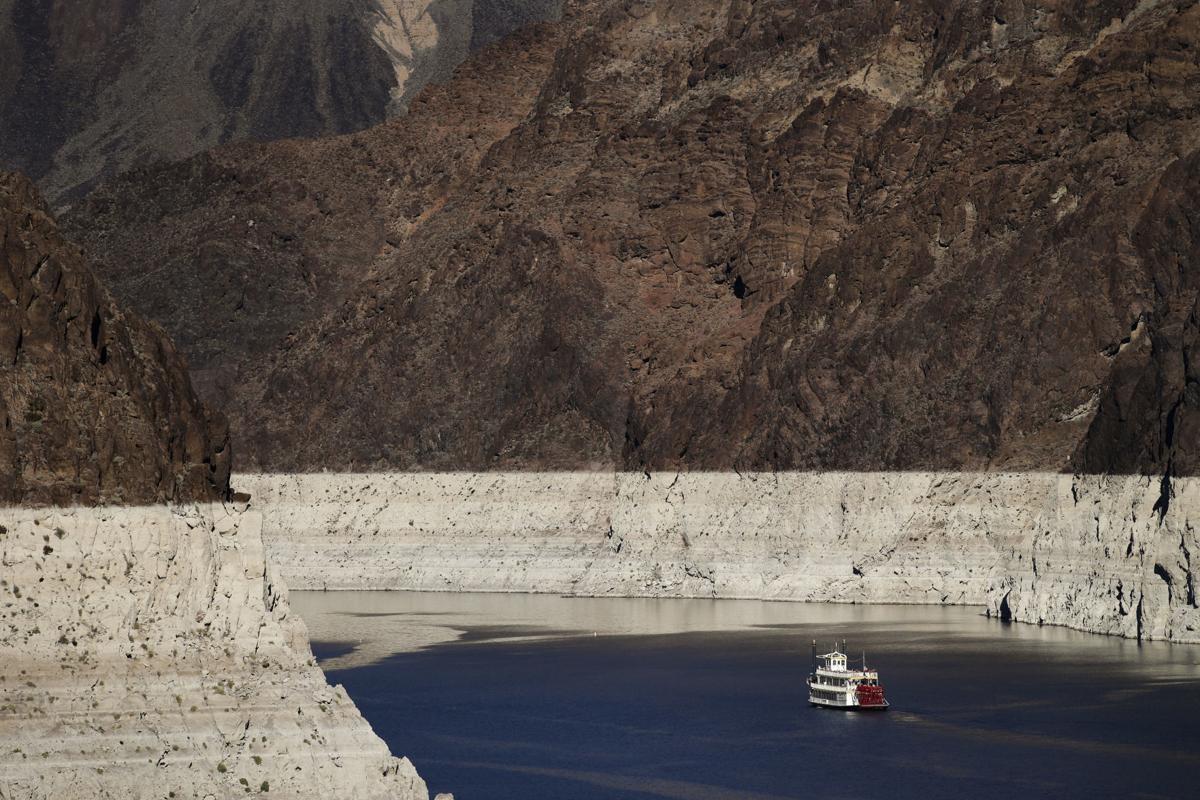 In this Oct. 14, 2015, file photo, a riverboat glides through Lake Mead on the Colorado River at Hoover Dam near Boulder City, Nev. Amid an historic drought in the West, federal water managers are due to release an annual projection of surface levels at Lake Mead that'll determine whether water deliveries from the crucial Colorado River reservoir will be cut next year to Arizona, Nevada and California. (AP Photo/Jae C. Hong, file)
But we have to cut water going out there is going to be a massive outcry. Las Vegas will return to desert.  Where will the millions go? Not back to Mexico that's for sure.
The truth is every time they say you can't wash your car or water your grass because theres a "draught" remember, it's not a draught, it's millions and millions of illegal (and legal!) invaders growing the population to levels WE CANNOT SUPPORT.
The democrats say "we have enough wealth and resources to DOUBLE our population in 20 years whats the problem" but as usual Democrats are brain damaged imbeciles – because there's NO WATER for them. And we have a 1 TRILLION dollar a year (or more!) deficit on the budget. Can we afford MORE WELFARE for refugees?
Worse, let's not forget that we are shipping our beautiful brown rich topsoil over to africa by the hundreds of tons a year, simply because they are too dumb and violent to grow their own food and have an endless reproduction rate – they reproduce regardless.  So we see the effects of that – we have to use roundup glyphosate – poisoning us here – in order to grow crops in depleated soil, so we can send our soil over by the boatload to Africa. Where they will poop it out and have even richer topsoil. If you cant grow a carrot in Africa there is something SERIOUSLY WRONG WITH YOU!
No, it's the drought. Move along. Lake Mead is empty. Las Vegas will be a waterless desert. No worries mate eat your glyphosate. Those lumpy tumors all over your body are a small price to pay to be pro-negroid.