There are no pictures of the attackers, but they have been identified as Muslim invaders forced on Finland by the EU.
-=–
What comes to mind when you think of Northern Finland? A Winter Wonderland? Sleepy streets of wooden cottages? Children sledging along snow-blanketed roads, their parents confident that in such a homogenous, trusting society they have nothing to fear? That's how it was as recently as 15 years ago. But now those little girls may well meet up with a gang of Muslim "refugees" from the local "reception center" who have "groomed" them online, and go back to their apartments where they'll be forced to suck penises or have full penetrative sex. And, as in Britain, this scandal has only come to light because "right-wing extremists" exposed it.
It's just been revealed that this is precisely what has been happening in Tuira, a run-down area in the city of Oulu, which markets itself as "the Capital of Northern Scandinavia." Founded in 1605, Oulu was, even a decade ago, a relatively international kind of a place. Its key employer was the Finnish mobile phone manufacturer Nokia, resulting in it importing computer programmers from all over the world. But it's a very different kind of import for which Oulu is now becoming dubiously famous: Muslim child grooming and rape.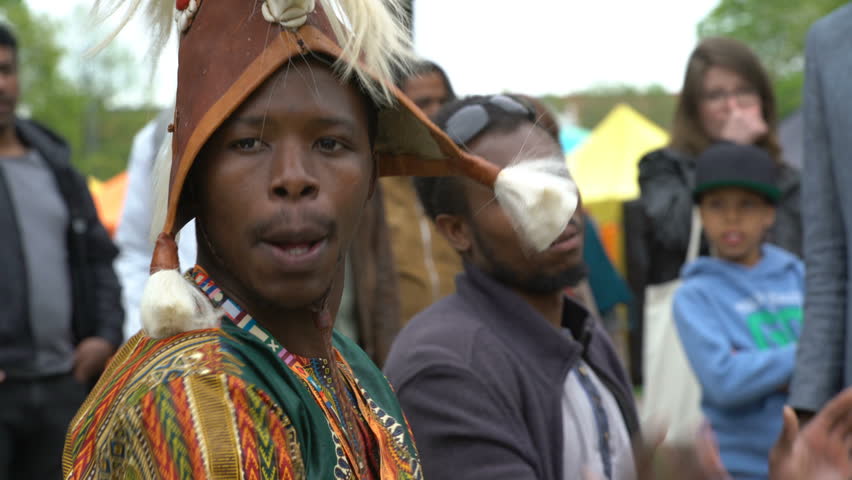 This unexpected aspect of multicultural enrichment occurred in London as early as the 1950s. But it only hit the public consciousness after it had been happening for a decade or so in neglected northern English industrial towns like Rotherham. That town's Politically Correct authorities did everything they could to suppress reports that they'd first received as early as 2001. There were, as a consequence, no convictions until 2010 when five men of Pakistani descent were found guilty of sexually abusing working class white girls aged between 12 and 16. Rotherham's child protection services had known what was going on for a decade and had done nothing about it. [Revealed: conspiracy of silence on UK sex gangs, The Times, January 5, 2011]
Finland, and especially Oulu, joined the multicultural party relatively late. It wasn't until summer 2005 that a group of three Muslims persuaded a young Oulu woman to go back to their apartment so that they could cut off her clitoris with a pair of scissors and rape her with them [Julma raiskaus toi vankeutta kolmelle Oulussa, Turun Sanomat, November 1, 2005, Google Translate], a crime for which they received laughably lenient sentences. But the newspapers did at least report the rapists' names and backgrounds.
However, the following year, Oulu became notorious for gang and individual rapes of local girls [Oulun raiskaukset yhä selvittämättä, Ilta-Lehti, April 6, 2008]. By this time. the newspapers had stopped printing names. Eventually, even the police press releases merely described the rapists as being of "foreign background"—as if Oulu girls walking home on a winter's night had to be weary of gangs of lustful American IT specialists.
But now Muslim child grooming has arrived in Finland, with the "Capital of Northern Scandinavia" leading the way. In late November, eight men were brought before Oulu magistrates for the rape and sexual abuse of native girls aged between 10 and 14, likely from lower class backgrounds. The Leftist multicult-promoting local newspaper vainly fudged that the abusers were of "foreign background" .[Poliisi tutkii lapseen kohdistunutta törkeiden seksuaalirikosten sarjaa Oulussa—seitsemän miestä on vangittu, by Anna Leinonen, Kaleva, December 1, 2018 Everyone knows by now that this, and also the collective noun "youths," means "Black Muslim."
When asked why they gang raped the ten year old girl, the black "youth" who is 35 years old replied "In muh country, you's see the pussy you take the pussy"
The Oulu deputy chief of police said he'd never seen anything like it 38 years of policing [Eight enemy soldiers arrested for raping Finnish schoolgirl in Oulu, Ålands Nyheter, December 4, 2018]. A few days later, in an unusually frank move, the police disclosed that there were ten men under court investigation and that every single one of them was either an "asylum-seeker" or a European Union "quota refugee" [Ålands Nyheter, above] and that some of them had even been given Finnish citizenship [Finnish interior minister on Middle Eastern rape gangs: "This should not be happening in Finland!", Ålands Nyheter, December 4, 2018].