Whaat wha? First question: Why are all these top dems black?
Second Question: How do you give a blow job, then cry RAPE? I guess something like this
Man: Yah Suck it baby suck it
Woman: Slurp slurp sluuuu slup
Man: Oh yah Biatch whose ya daddie!
Woman: Glub Gluoooo Glub Glub
Man: OH BABY!
Woman: (spitting out sperm) wait, I don't consent!
Man: But yah Sucked my Diddle for half an hour!
Woman: You RAPED MEW
Man: But you put YOUR LIPS on My Schlongus! Then you sucked on it
Woman: I felt coerced. I felt threatened.
Man: I didn't do any such thing! You Pushed me back into the closet yanked my pants down and started Hoovering my schlongus all on your own
Woman: Yah, but I felt dirty afterwards….
Meanwhile the GOVERNor and the Lieutenant Govnuh BOTH admit to wearing black face and performing bad rap music.
The black face we can forgive, but bad versions of Biggie Smalls just cannot be tolerated.
Maybe the governor can tell us how he keeps his KKK cap so sharp and pointy in the Virginia humididity.  Mine always droops. Like a schlong after a hummer!
It's getting wacky out there folks, hold on, it's going to be a long crazy ride.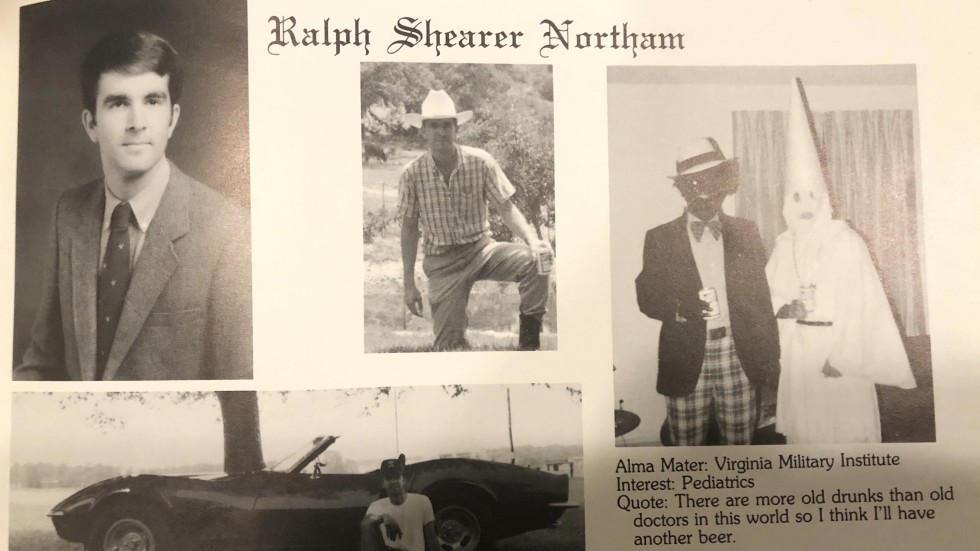 ---
Virginia Lt. Gov. Justin Fairfax, the number-two state official, is accused of sexually assaulting a woman at 2004 Democratic convention 
Vanessa Tyson, a college professor, issued a stinging statement Wednesday afternoon about her recollection
'What began as consensual kissing quickly turned into a sexual assault. … Mr. Fairfax forced me to perform oral sex on him' 
Fairfax is also accused of erupting to his staff about Tyson, yelling: 'f**k that b***h!' 
Tyson's attorneys are the same lawyers who represented Christine Blasey Ford
Ford is the California professor who nearly derailed Supreme Court Justice Brett Kavanaugh's confirmation with a claim of a decades-old drunken sexual assault 
State Attorney General Mark Herring has urged Ralph Northam to step down
Northam's medical school yearbook page shows a photo of one person in blackface and another in a KKK robe 
Herring admitted Wednesday that he, too, wore blackface – in 1980 while he was a college student  
He dressed as a rapper and performed a song at a party while attending college 
Northam first apologized, then said it isn't him in the racist photo
Herring is third-ranking Virginia official; he would become governor if Northam and Fairfax step down; all three are Democrats
If they all fall, the Republican speaker of the State Assembly becomes governor; the same man would run impeachment hearings if they take place