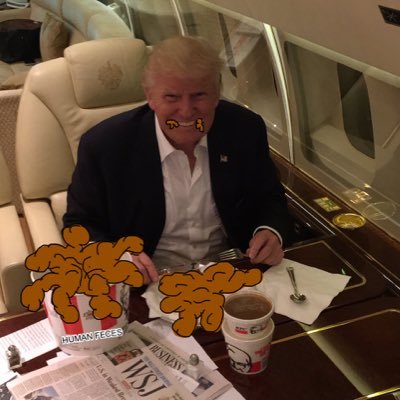 It's a PILE of POO. The Democrats have offerd 1.3 B for border fencing. We need 25B.  Trump compromised and said 5.7 B.  The dems offered 1.6B. Trump said 5.7B. So the dems lowered their offer to 1.3B.
What a pile of poo offer! Sadly Trump WILL TAKE IT.  To get wall building going. It covers ONLY a pre-existing way thats 55 miles. With 15,000 Choleros heading our way, we either gotta build a lotta wall or buy a lot of frijoles and fritos.
Tasty Nugget of Poo #1: The Bill FORBIDS building any wall on the tehaws border
Tasty nugget of Poo #2: The Bill allows criminal illegal aliens to pick up non-related children from detention centers. Can you say Illegal Trafficing? How many schlongs are going to get forced up that six year old girls ass? Dem's don't care! It's all good!
So here's how it's going to unfold. Trump is going to grab another 660M from other budget items that are unused. The Dems will REEEEEEEEEEEEEEEE
Then Trump will grab another 2B from the general defense construction fund. The DEMS will REEE LARGE. REEEEEEEEEEEEEEEEEEEEEEE
There will be court battles and the worst part is, Trump will not declare that lower court injunctions have no effect. And on matters of nat security thats such a key proposition. The SUPREME COURT is the check and balance to the Executive, not Jonny Fudge up my Butt from Hawaiian court.
So it's going to be a battle but there will be no shutdown.
Now … will anyone worry about the 22T deficit? Nah. Kick the can down the road.