She's 35, banned for life from running a company by the SEC for her Theranos fraud where investors lost hundreds of millions.  What to do? Marry a rich kid 8 years her junior.  Yehp it's a happy life after a life a crime. Now 35, Holmes is dating 27 year old Hotel Heir Billy Evans.
Being honest and good does not pay.
Did Holmes have to give back her SALARY she got paid all those years? NOPE!
They live in a luxury San Francisco Apartment with their Husky-Wolf dog Balco.
It's ok to lie, cheat and steal. All that matters is winning. WINNING!
Prior to her 8 year younger Beau, Holmes dated Indian Balwani who she co-founded Theranos with. Wikidickia describes it thusly:
Holmes was romantically involved with Ramesh "Sunny" Balwani, a Pakistani-born Silicon Valley technology entrepreneur.[15] She met him in 2002 at age 18, while still in school; he was 19 years her senior and married to another woman at the time.[109] Sunny divorced his wife in 2002,[110] became romantically involved with Holmes in 2003, about the same time Holmes dropped out of college,[109] and the couple moved into an apartment around 2005. Although Balwani did not officially join the company until 2009, as Chief Operating Officer, he was advising Holmes behind the scenes before then.[109] Holmes and Balwani ran the company jointly in a corporate culture of "secrecy and fear".[109] He left Theranos in 2016 in the wake of investigations. The circumstances of his departure are unclear; Holmes states that she fired him, but Balwani states he left of his own accord.[109]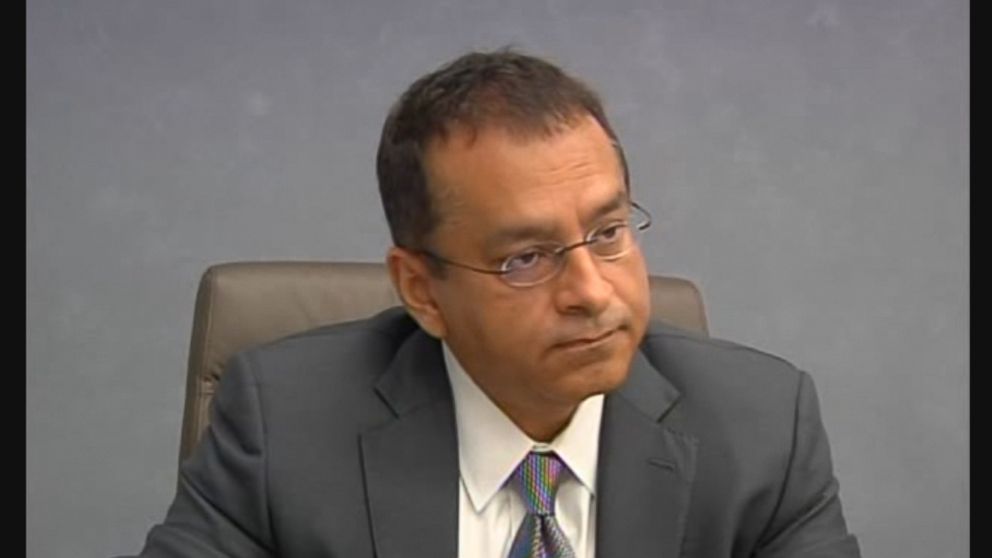 Holmes isn't exactly off scott free however.  She settled with the SEC for $500,000 a pittance for someone on CEO salary for many years, and was barred from serving as a director or officer of a public company for 10 years. Oddly enough, she was seen "shopping around" another startup idea around Silicon Valley even though she cannot legally run a company.  But it still goes on.
The U.S. Attorney's Office in San Francisco charged the pair with nine counts of wire fraud and two counts of conspiracy to commit wire fraud. Both Holmes and Balwani pleaded not guilty to charges of wire fraud, and if convicted, could face up to 20 years in prison, according to ABC News.
The indictment alleges that the defendants used a combination of direct communications, marketing materials, statements to the media, financial statements, models, and other information to defraud potential investors.  Specifically, the defendants claimed that Theranos developed a revolutionary and proprietary analyzer that the defendants referred to by various names, including as the TSPU, Edison, or minilab.  The defendants claimed the analyzer was able to perform a full range of clinical tests using small blood samples drawn from a finger stick.  The defendants also represented that the analyzer could produce results that were more accurate and reliable than those yielded by conventional methods—all at a faster speed than previously possible.

The indictment further alleges that Holmes and Balwani knew that many of their representations about the analyzer were false.
20 years in prison isn't the best way to start off a new marriage, one wonders if her relationship with Evans will survive.
Sinatra said it best -" You won't really fall in love 'cause you can't take the chance, So be honest with yourself, don't try to fake romance. Yes, the good life, to be free and explore the unknown, Like the heartache when you learn you must face them alone, Please remember I still want you and in case you wonder why, Well, just wake up, kiss that good life goodbye."