Bolton was a terrible pick by Trump, what was he thinking of bringing on board this total deep state warmonger?
Now Trump is suffering the fallout. Protecting the deep state Bolton was pissed off that Trump would dare try to investigate the Biden Payola.
He was 'so alarmed' by efforts to encourage Ukraine to investigate the Bidens and 2016 election meddling that he told an aide, Fiona Hill, to alert White House lawyers, according to the New York Times.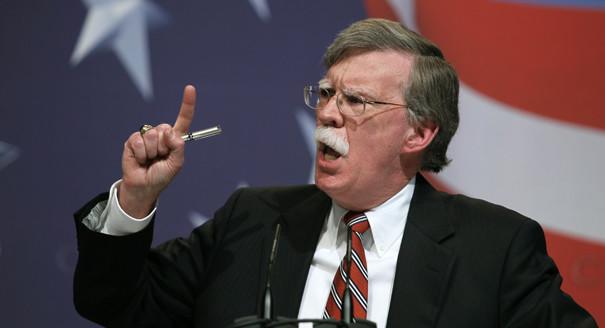 On Monday, Hill told House investigators that Bolton got into a heated confrontation on July 10 with Trump's EU ambassador, Gordon D. Sondland, who was working with Trump attorney Rudy Giuliani to investigate Democrats. Hill said that Bolton told her to notify the top attorney for the National Security Council about the 'rogue' effort by Sondland, Giuliani and acting White House chief of staff Mick