Horowitz has proven himself to be incapable, mentally ill, and a hopeless JEW unable to tell the truth about the corruption he was charged to investigate.
His conclusion – Spying on Trump was totally reasonable. Based on WHAT? Well he believes the propaganda baseless lies of the deep state. As a JEW he IS the deep state.
His years long investigation therefore, now delayed twelve MONTHS – is utterly useless. Because Horowitz is insane and incapable of writing the report.
—————————————————————————————————————-
Attorney General William Barr will dispute a fundamental finding in the upcoming Inspector General report – namely that the FBI was justified in launching an operation Crossfire Hurricane, the agency's official covert counterintelligence investigation into links between the Trump campaign and Russian officials, according to the Washington Post.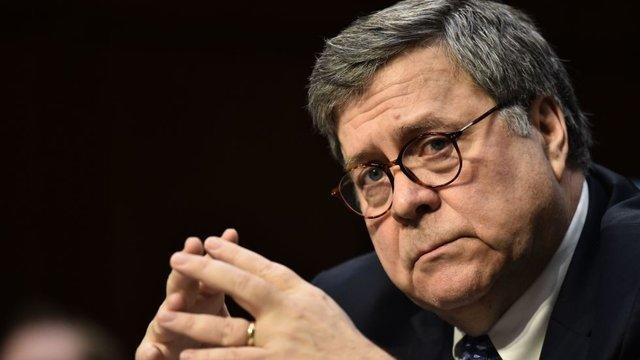 While IG Michael Horowitz is said to have concluded that the agency had enough information to launch the probe on July 31, 2016 after Trump campaign aide George Papadopoulos repeated a rumor that Russia had dirt on Hillary Clinton, Barr has reportedly told associates that Horowitz does not know about – or did not include – potentially exculpatory evidence held by other US agencies such as the CIA, which could alter his report's conclusion.
In July, Fox News reported that exculpatory evidence existed which the FBI failed to include in surveillance warrant applications in which Papadopoulos denies having any contact with the Russians, when he was in fact told about the 'Clinton dirt' byJoseph Mifsud, a mysterious Maltese professor (and self-professed member of the Clinton foundation) who has ties to George Soros' Open Society Foundation.