Ah the BIPOCS,  Basically It's People Odious of Caucasian Success
Well they are at it again. They just can't focus on the crisis, they have to get their Niggardly clutches in the mix and set up a safe space for BIPOCS.
Well they did in Multnomah county. I think that's portland or some other scathy place.
The safe places are filled with tasty sandwiches and deserts, and play rap music I'm told. But if you are white, don't try going in there. It's for BIPOCs only.
"The space excludes no one. It is based on shared lived experience not identity. The same way our employee resource groups for veterans, parents, and people with a disability are based on life experience and not identity. All are welcome here."
Errr I once shared a  whore with Uncle Buk, does that count? God they make my skin crawl. Who can listen to their self conflicted drivel.  "were all happy people except whites cause we hate white people who built our nation and all the modern world and that pisses us off cause we suck and we also haven't had our feminista utopian dream world where all men are enslaved yet"
ehhh Yep.
---
Authored by Simon Black via SovereignMan.com,
Are you ready for this week's absurdity? Here's our Friday roll-up of the most ridiculous stories from around the world that are threats to your liberty, your finances, and your prosperity… and on occasion, poetic justice.
"No whites allowed" safe space for employees of Oregon county
Do you know what's been missing from the government's response to coronavirus
You might think– 'more testing kits', or 'honest information'.
Nope. According to at least one county in the US state of Oregon, the biggest issue right now is establishing "safe spaces" where no white people are allowed.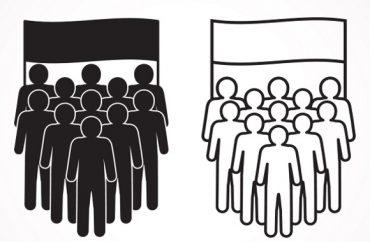 This is how Multnomah County, Oregon is rewarding its employees who are working during the pandemic: the county government announced that one of their departments will host "a grounding space for Black, Indigenous, and People of Color (BIPOC) employees to share, heal, connect, and get grounded in a space that is not dominated by whiteness."
The safe-space was announced in a daily report to county employees fighting coronavirus.
When asked, a county spokesperson assured the public that it is perfectly legal to discriminate against their white employees.
She explained, "The space excludes no one. It is based on shared lived experience not identity. The same way our employee resource groups for veterans, parents, and people with a disability are based on life experience and not identity. All are welcome here."