Update: a black invader caught! "When will they ever learn, when will they Evvvvv-er learn"
They took him in, gave him a warm room, free food, and a job. Nope, didn't matter. He had to get "Jiggy" wid it.
Rwandan refugee, 39, faces up to 10 years in prison after admitting arson attack on Nantes cathedral
By Peter Allen and Lydia Catling For Mailonline
06:50 26 Jul 2020,

A Rwandan refugee could face up to 10 years in prison after admitting setting fire to Nantes cathedral.
He'd been arrested before, denied his crime, and was let go. But now they had more forensic evidence, so when arrested a second time, he broke down and confessed.
The 39-year-old man, who has solely been identified by his first name Emmanuel, worked as a volunteer security guard at the 15th-century Cathedral of Saint Peter and Saint Paint which set alight last week. …

Emmanuel was being housed by the Nantes diocese, having arrived in France five years ago, and was one of seven security guards at the cathedral.
They are just like us they said. it will be great they said.
Yehp. Ahh Yehp.
===================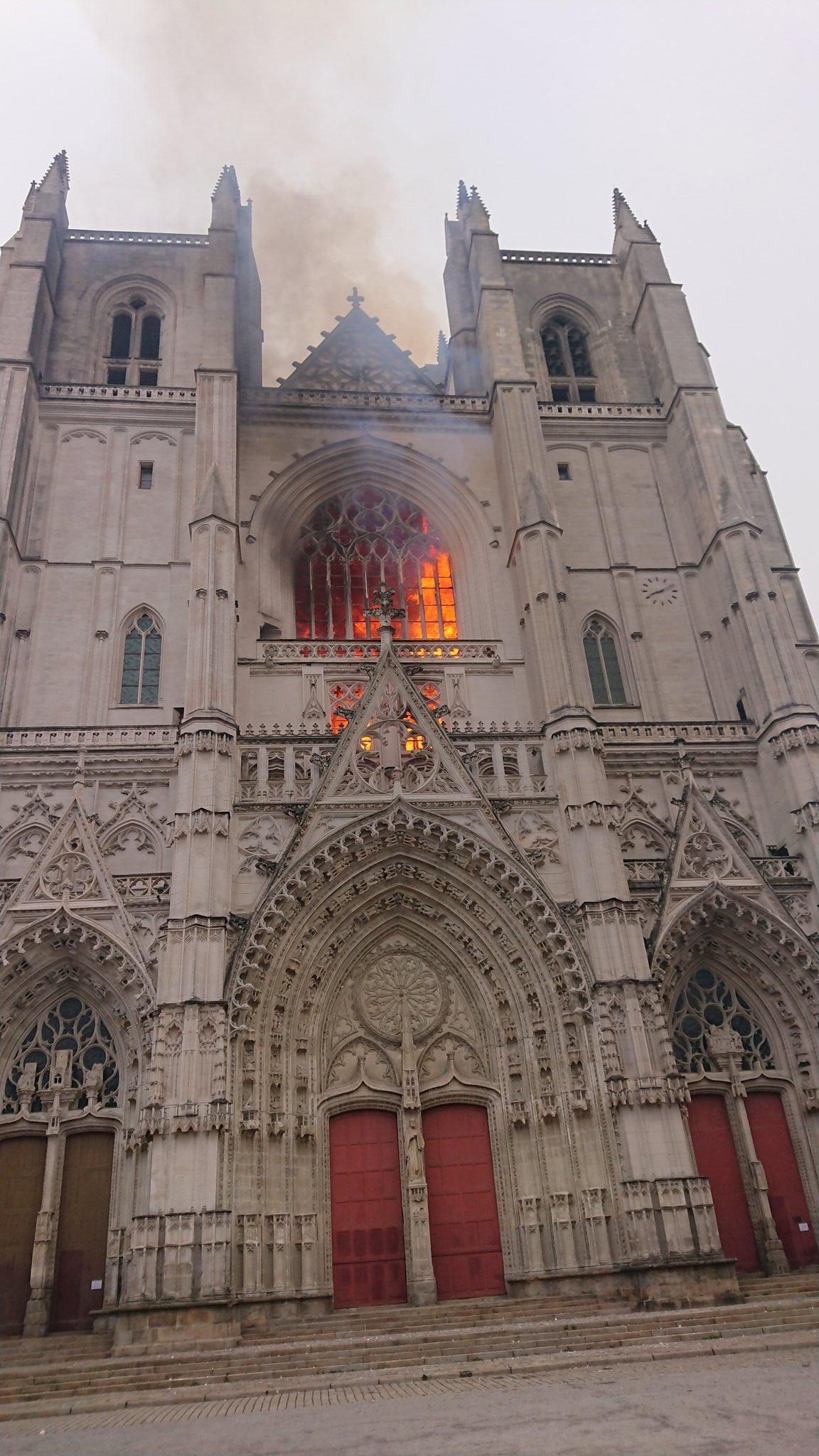 BBC News states, the fire, which has already destroyed the Cathedral of Saint Pierre and Saint Paul's stained glass windows and grand organ, is believed to have been deliberately set on fire.
The fire comes a little over a year after a blaze destroyed Cathedrale Notre-Dame de Paris. Video footage uploaded onto Twitter shows smoke billowing out of the cathedral's arch-shaped window.
Nantes Public Commisioner Francois deGalt said "We can't figure it out. We build large new Mosques for the muslims and then within a year all our cathedrals burn down"
Just when you thought the giant mosque of Strasbourg would be the last one for a while, here comes the biggest mosque in Western France – the Assalam de Malakoff mosque and cultural center of Nantes. Islamisation reports:
Saphirnews reports that the "building, topped with a cupola 12 meters in diameter, came into being thanks to the Islamic Association of Western France (AIOF). The mosque will welcome more than a thousand faithful. It is composed of two large prayer rooms, a multipurpose room, a children's area, and offices.
The Abdullah Al Darwish cultural center, linked to the mosque by a gallery, houses classrooms, a library, a media room, a lecture hall and even a travel agency and a restaurant."
This center, a classic element of any mosque (which is not just a place of worship, unlike churches), benefits from $228589.98 in subsidies from the Socialist mayor of Nantes.