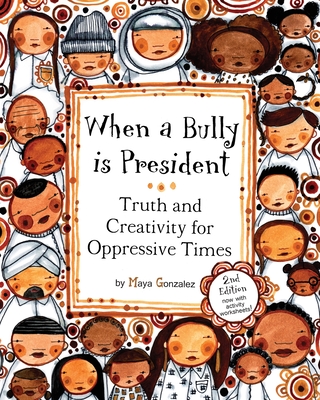 As the school bell rang — virtually — this week for Buffalo Public School students, Black Lives Matter became a part of the growing curriculum out of Morrell's office.
"America is kind of listening and engaged in this conversation and it really pushes our work forward as well what we had already started five years ago," she said.
Morrell is tasked with curriculum infusion, promoting equity and bridging racial divides. She introduced the 1619 project and Brownies Literature into the classroom. Her latest effort are lessons relating to the 13 principles of Black Lives Matter.
"To not address it is just to me careless," she said.
By Maya Christina GonzalezEmail or call for priceBackordered
Description
---
Self-Care for Kids This is not your usual kid's book This book is a call to BE, to step forward and LOVE yourself, LOVE your community, know your history and your powerful place in it and strengthen your own creative power This book is a tool to use. I created it because I know you are an important part of our world and your strength matters.
Bullying is real, but we can change the story by changing the focus. Begin with yourself. Begin the journey of art activist. You are the artist. You are the storyteller. Change yourself. Change the world
Playful ink and watercolor illustrations support a powerful journey that touches on bullying in the founding history of the US, how that history may still be impacting kids and families today, and ways to use creativity and self respect in the face of negative messages for all marginalized communities. The first part of the book briefly acknowledges the United States' past and present and shows some basic forms of activism that kids engage in. The next part talks about walking away from a bully or de-escalation and focusing on how to take care of yourself and community. Finally practical ways creativity and portraiture can be used to support self respect and spread respect in community are explored. Communities reflected include Native Americans, African Americans, Mexican Americans, Chicanx, LGBTQ Americans, disabled Americans, Americans who identify as women and girls, Muslim and Sikh Americans, Jewish Americans and Asian Americans. The back includes related resources and referrals and art & witnessing worksheets to copy. (Hardcover includes a Reading Guide and Community Project)
This book is not a hero's tale or the journey of a brave fight. This book is for the in between moments, the middle of the night, the long afternoon: those moments when kids are haunted by what someone said to them in the hallway, a sideways stare at the store or what they heard on the news. It's about gathering strength for life's every day journey and supporting a strong full self all the time.
\
The Hate U Give (Hardcover)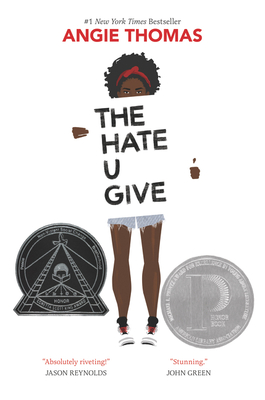 By Angie ThomasList Price: $18.99Our Price: $17.09(Save: $1.90 10%)ADD TO WISH LISTUsually Ships in 1-5 Days
Description
---
8 starred reviews ∙ Goodreads Choice Awards Best of the Best ∙ William C. Morris Award Winner ∙ National Book Award Longlist ∙ Printz Honor Book ∙ Coretta Scott King Honor Book ∙ #1 New York Times Bestseller!
"Absolutely riveting!" —Jason Reynolds
"Stunning." —John Green
"This story is necessary. This story is important." —Kirkus (starred review)
"Heartbreakingly topical." —Publishers Weekly (starred review)
"A marvel of verisimilitude." —Booklist (starred review)
"A powerful, in-your-face novel." —Horn Book (starred review)
Sixteen-year-old Starr Carter moves between two worlds: the poor neighborhood where she lives and the fancy suburban prep school she attends. The uneasy balance between these worlds is shattered when Starr witnesses the fatal shooting of her childhood best friend Khalil at the hands of a police officer. Khalil was unarmed.
Soon afterward, his death is a national headline. Some are calling him a thug, maybe even a drug dealer and a gangbanger. Protesters are taking to the streets in Khalil's name. Some cops and the local drug lord try to intimidate Starr and her family. What everyone wants to know is: what really went down that night? And the only person alive who can answer that is Starr.
"it was whitey, a whitey killed him!" screamed Starr
Puzzo is black. He likes to punch Timothy in the stomach.
Timothy studies hard and wants to become an engineer
After lunch Puzzo is caught handing out refer bags and gets yelled at by his teacher.
Timothy aced the math test and gets another gold star.
What's the Difference? tells the difficult story of racial differences to your children in a new fun exciting way!